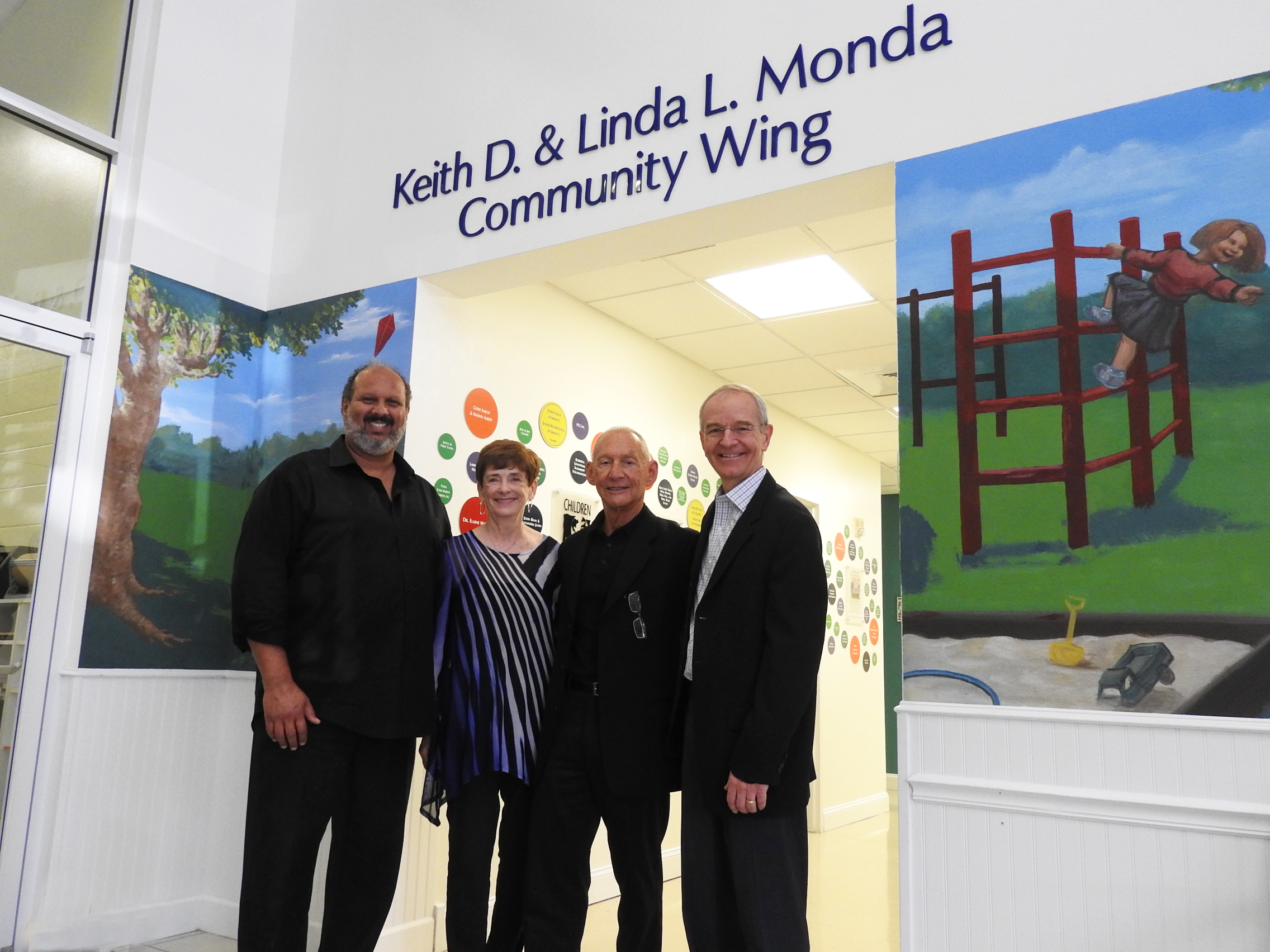 SARASOTA, FL – On February 9th, Children First, Sarasota County's exclusive provider of Head Start and Early Head Start programs, dedicated the Keith D. and Linda L. Monda Community Wing at its primary campus. The Mondas, dedicated champions for Children First, were recognized for their significant support of the organization's Raise Your Hand campaign; numerous supporters and community leaders were in attendance for the event.
"Our philanthropy is centered on children, ensuring they have healthy food, a safe environment, and the ability to gain important life skills," Keith said. "Linda and I are committed to Children First, as the best organization in our community to achieve these critical objectives."
Keith and Linda Monda were instrumental in starting a recent "Crib Challenge" to encourage additional giving for the Raise Your Hand Campaign, launched last spring. As a result of the Mondas' challenge, Children First has been able to add a new infant room at the Helen R. Payne Center, where the organization can now provide loving care to babies who would otherwise be on the waiting list. Thanks to the caring "Crib Champions," spearheaded by the Mondas, Children First will now be able to add a second infant room.
The Mondas became involved with Children First in 2014. They have attended and supported events such as Flip Flops & Fashion, Rockin' Lobster and the annual Fairytale Ball. Their advocacy kicked into high gear as the plans and goals for the Raise Your Hand campaign – for which Linda has served on the campaign steering committee – came into focus.
Officially launched in April of 2016, the Raise Your Hand Campaign is already yielding positive results. In addition to the on-site mental health counseling that Children First is now offering to children and families, the organization is seeing improved kindergarten readiness scores in classrooms where a third teacher was added. The annual assessment of preschoolers shows a significant increase in the number of children meeting or exceeding expectations in the areas of print knowledge, phonological awareness, oral language/vocabulary, and math skills from the 2014-2015 school year to the 2015-2016 school year.
"We are grateful to the donors who have supported us in our mission of providing all children – regardless of their circumstances at birth – an opportunity for success in school and in life," said Children First president and CEO Philip Tavill. "We know that a community is strongest when all of its members have a pathway to success. Thanks to supporters like Keith and Linda Monda, we are able to build that pathway and provide our children and families with the opportunity to reach higher and achieve more than they ever dreamed was possible."